Florence and Chester's last dance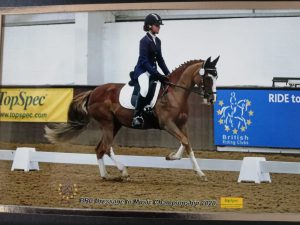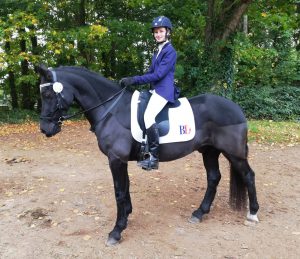 Florence and Chester performed together for the last time at the BRC Dressage to music Championships and what a wonderful way to finish their time together with a win in the warm up class and then a 2nd in the music final itself! Chester has now found a fabulous new dressage home with a lovely younger rider – we wish them every success!
Florence didn't rest on her Laurels – she was soon back out with her gorgeous new pony Jake, riding as an individual for the South West region at the Inter county challenge held at Bicton last week end. She excelled on the first day with a second place and then coped beautifully with a rather exuberant Jake on the second day to finish 6th overall – what an achievement!! Congratulations Florence – and also to the South West team who finished in second place.