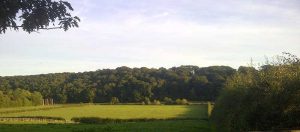 River View Livery Yard is a small, quiet, friendly yard situated in the beautiful Wye Valley. The yard is approx.  5 miles from Ross- on- wye and 9 miles from Hereford.
We are always happy to help with cover if necessary and Melanie Phillips is also available if you would like lessons.
The yard is run by Melanie Phillips.
Our facilities include:
An  indoor school
12 x 12 monarch looseboxes with rubber matting
Secure tack room
Fabulous off road hacking
Quiet lanes
Year round turnout on individual paddocks
We offer experienced and  sympathetic care and training of your horse.
We are happy to tailor the livery specifically to you and your horses's needs.
We are happy to take horses for breaking and further schooling.
We also take horses for sale livery.
Please call us to discuss.
Prices from £150 per week
DIY Livery
Stable, field for turnout, hay, haylage, straw – or shavings by arrangement only.
Holiday cover available, owner lives on site,  parking for Lorries and Trailers.
Prices start £38.50 per week including forage
Assistance is available from bringing in and turn out to mucking out, poo picking etc…
We are also happy to school, lunge or hack your horse
Melanie is available for lessons
Other instructors are welcome
Please contact Melanie for more details