Melanie Phillips is an experienced instructor, rider and competitor who is successful at regional and National level. Melanie enjoys teaching all ages and abilities. Her approach is thoughtful and positive, looking for solutions to training issues that help both rider and horse to be happy athletes!
Specialising in dressage Melanie competes from novice to Intermediate II. She brings a wealth of knowledge and experience having trained in Portugal, Germany and America after gaining her BHSII from Talland school of Equitation at the age of 18.
Please call if you have any questions, or to arrange a lesson on 07968 696723. You can also email melanie@ruxtonhorses.com
Individual lessons are £40 per lesson (approx. 45 mins ) plus travel.
*CORONA VIRUS UPDATE*
Great to say I m now available for teaching one to one again.
Clinics at Court Farm Stud, How Caple, Hereford.
Monthly clinics on the first Sunday of each month
Next dates are Sunday 5th April, 3rd May, 7th June, 5th July
These clinics are f or individual hour (£45) or half hour sessions (£30) / a shared hour for 2 (£30 each). Prices include arena hire.
Franklin Ball Clinics
I am running regular clinics that aim specifically to improve horse and rider by improving the riders posture and alignment in the saddle. I am employing the use of these amazing balls to help!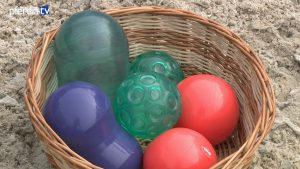 Most of us feel that we are not effective as we would like to be or we feel we are restricting the horse and criticise our own positional issues –   beating ourselves up for using too much hand and not enough leg for example !!
Often we are told that we are doing something we are not even aware of, or find we are unable to change something even if we are told a million times…
It can be so frustrating! Its so difficult to know how to correct these issues – even when we know they are there.
This is where the Franklin method can really help. Not only do these balls help to identify issues… they help you to correct them!  They allow you to change your proprioception and allow you to feel when its wrong …. and when you have got it right!
The sessions are one to one and last for approx 45 mins to an hour. We discuss the issues that you are having with training or performance. Then we use the different balls to help you find solutions.
The results are almost instant and are maintained even without the balls – but you will need to practise!
They are a really positive and practical approach to improving riders position and also your understanding of the dynamics of effective communication between horse and rider..
These clinics are for individual hour (£45)  Prices include arena hire.
All arenas are at least 60m x 20m with excellent surfaces
TO BOOK ON TO ANY OF THESES CLINICS PLEASE CALL OR TEXT MELANIE ON 07968696723 OR EMAIL melanie@ruxtonhorses.com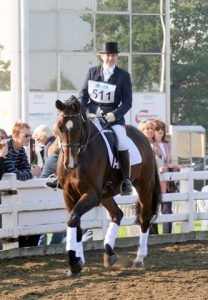 Ruxton Dimitri competing at the 2008 Nationals. He is now known as Goodmans SuperNova II