Melanie Phillips is an experienced instructor, rider and competitor who is successful at regional and National level. Melanie enjoys teaching all ages and abilities. Her approach is thoughtful and positive, looking for solutions to training issues that help both rider and horse to be happy athletes!
Specialising in dressage Melanie competes from novice to Intermediate II. She brings a wealth of knowledge and experience having trained in Portugal, Germany and America after gaining her BHSII from Talland school of Equitation at the age of 18.
Please call if you have any questions, or to arrange a lesson on 07968 696723. You can also email melanie@ruxtonhorses.com
Individual lessons are £40 per lesson (approx. 45 mins ) plus travel.
*CORONA VIRUS UPDATE*
Great to say I'm now available for teaching one to one again.
Clinics at Court Farm Stud, How Caple, Hereford.
Monthly clinics on the first Sunday of each month.
These clinics are for individual hour (£50) or half hour sessions (£35) / a shared hour for 2 (£35 each). Prices include arena hire.
TEST RIDING CLINICS
I am now running a test riding clinic every other Sunday at Court Farm Stud. The aim is to work on your test riding skills i.e. presentation and the horse's way of going, showing the judge what they need to see to give you the higher marks.
We can work to improve tests you know, to learn a new test or even go up a level. Tests can be in either a 20 x 40 m or 20 x 60 m arena. Eventing or British Dressage.
Also happy to help with freestyle to music tests.
Why not use the opportunity to video for an online competition? I can help you warm up and work on the test before you video your entry.
Each session is approximately an hour long and is available for individuals £45 or shared £60  prices include arena hire
Franklin Ball sessions
I am available for lessons that aim specifically to improve horse and rider by improving the riders posture and alignment in the saddle. I am employing the use of these amazing balls to help! Find out more
These lessons are for individual hour (£45)  Prices include arena hire.
The arena has excellent an surface and mirrors
TO BOOK ON TO ANY OF THESES CLINICS / LESSONS PLEASE CALL OR TEXT MELANIE ON 07968696723 OR EMAIL melanie@ruxtonhorses.com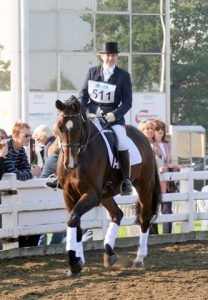 Ruxton Dimitri competing at the 2008 Nationals. He is now known as Goodmans SuperNova II